Free Konsultasi dengan Tim MASERP
Dapatkan jawaban cepat mengenai software MASERP. Ceritakan secara detail mengenai kendala bisnis yang sedang Anda hadapi dan ERP seperti apa yang Anda butuhkan pada konsultan kami.
Temukan solusinya dengan meninggalkan nomor handphone yang dapat dihubungi (apabila ada Whatsapp lebih baik). Tim MASERP akan menghubungi Anda dalam waktu 24 jam (hari kerja).
Mengapa memilih MASERP?
Integration
Integrasikan data bisnis di MASERP dengan MASPOINT (point of sales), MAS Warehouse, AqtiveHR (HR dan payroll), dan software third party lainnya.
Custom Reporting
Time is money! Dapatkan laporan bisnis yang Anda butuhkan dalam hitungan menit, tersedia 300+ laporan siap cetak untuk semua departemen.
Grow Faster
Dapatkan visibilitas total untuk seluruh proses bisnis dalam satu software. Buat perencanaan, eksekusi dan analisa lebih cepat dan akurat.
Original Resource
MASERP adalah software ERP asli buatan para engineer andalan kami, bukan develop dari brand ERP lain. Authenticity is rare and valuable.
Customer Support
Dapatkan solusi dari tim on boarding dan customer support MASERP di jam dan hari kerja untuk kendala yang sedang Anda dan tim hadapi.
Customizable
Specific business? Don't worry! Modifikasi software MASERP sesuai dengan business flow Anda, untuk saat ini atau di kemudian hari.
All in one features for all departments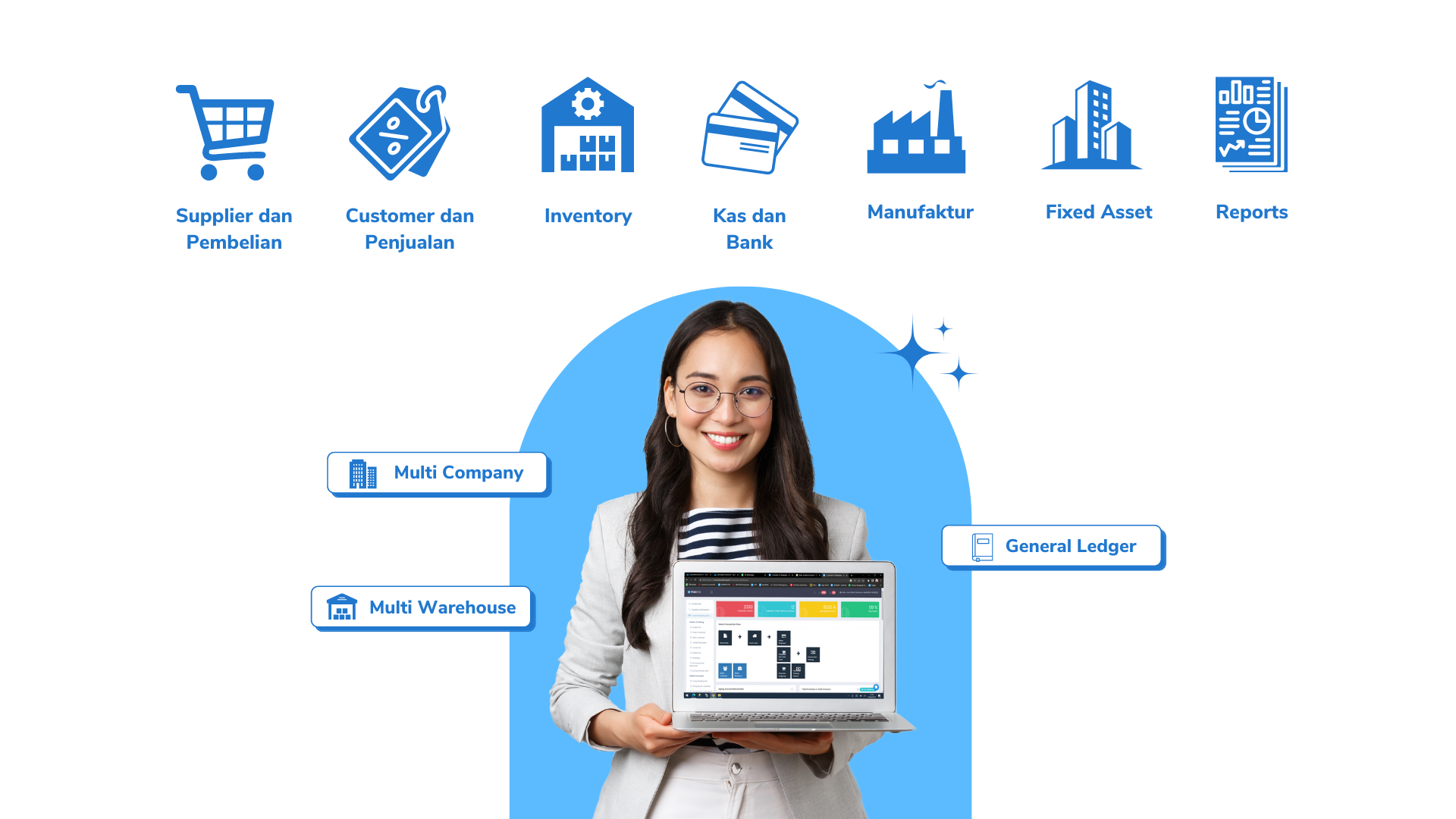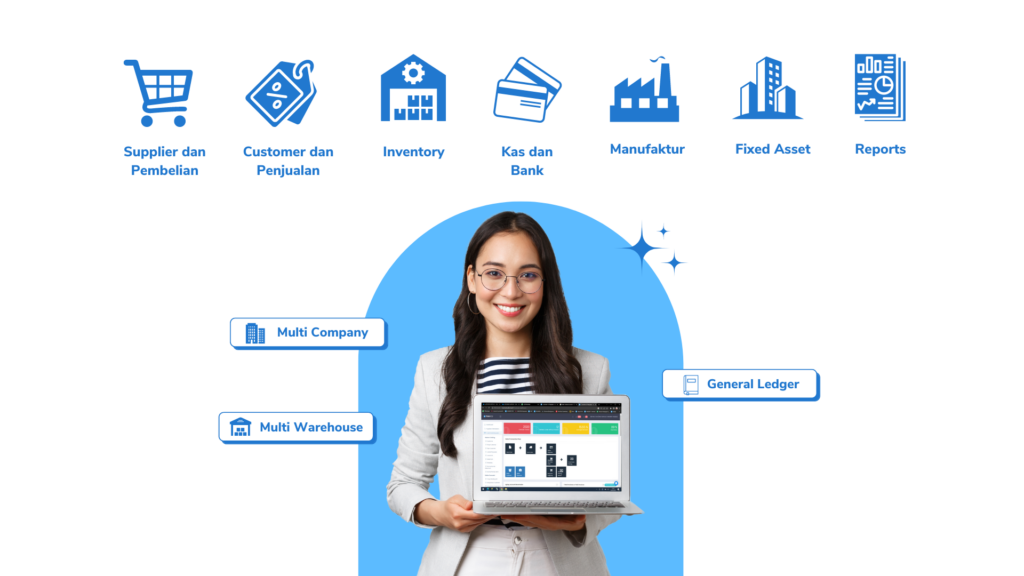 1,000+ company growing their businesses with MASERP